Establishment of MMA India Office
With seven offices in the U.S., Germany, China, Korea, Taiwan, and Japan, the MECHATROLINK Members Association is continuing to expand its promotional activities. As a result of these efforts, the number of member companies is now more than 2,150 (as of June, 2014).
On July 1, 2014, we will establish an office in India to further expand the use of MECHATROLINK in the Asian region.
The establishment of the MMA India office will enable the MMA members and MECHATROLINK users in India to obtain local information on MECHATROLINK in a timely manner and offer support for product development, as well as technical support.
For the first time, the MMA India office will participate in AUTOMATIONTM 2014 to be held in Mumbai, India, from October 15 to 18, 2014.
The MMA will continue to focus on enhancing support systems for MMA members.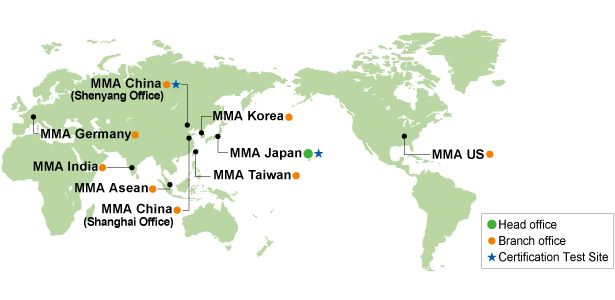 MMA India
Address: 17/A, 2nd Main, Electronic City, Phase-1, Hosur Road, Bengaluru - 560 100, INDIA
Tel: +91-80-4244-1920
Email: mma-in@mechatrolink.org