Dec. 01, 2016
Establishment of ASEAN Office in Singapore
With eight offices in the U.S., Germany, China, Korea, Taiwan, India, and Japan, the MECHATROLINK Members Association is continuing to expand its promotional activities.
As a result of these efforts, the number of member companies is now more than 2,850 (as of November, 2016).
On December 1, 2016, we establish an office in Singaopore to further expand the use of MECHATROLINK in the ASEAN region.
The establishment of the MMA ASEAN office will enable the MMA members and MECHATROLINK users in Singapore, Thailand, Malaysia, Vietnam, and other countries to obtain local information on MECHATROLINK in a timely manner and offer support for product development, as well as technical support.
The MMA will continue to focus on enhancing support systems for MMA members.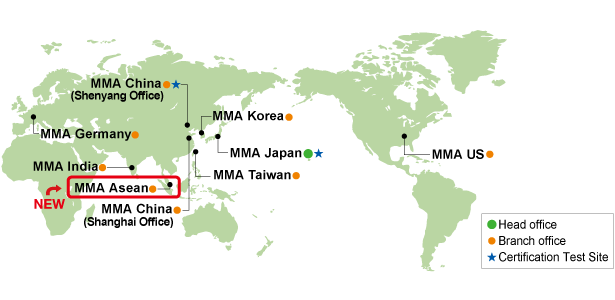 Click here for the branch list
MMA Asean
Address

151 Lorong Chuan, #04-02A, New Tech Park, SINGAPORE 556741

TEL

+65 6488 8365

e-mail

mma-sg@mechatrolink.org