Jul. 26, 2005


The 2nd anniversary party of the MECHATROLINK Members Club
On July 1, 2005, the MECHATROLINK Members Club celebrated the second anniversary at the Yaesu Fujiya Hotel. The MECHATROLINK Members Club is an organization consisting of corporate members who support the development and use of MECHATROLINK that Yaskawa Electric Corporation advocates as an open network. The Members Club was established in January 2003. As of June 2005, 106 companies have joined with 73 companies in Japan, 13 in the rest of Asia, 10 in North America, and 10 in Europe. MECHATROLINK products are being released one after another by member companies, and the use of MECHATROLINK is growing.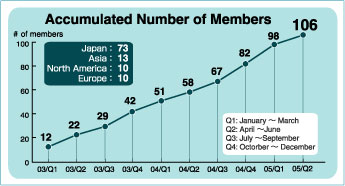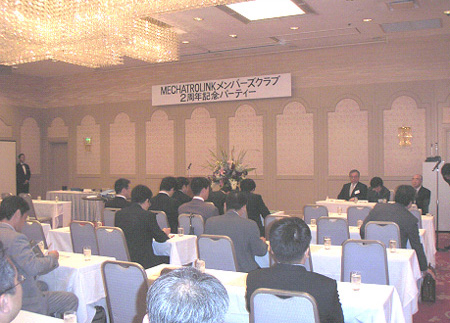 Mr. Toshihiro Sawa,
Deputy general Manager of
Motion Control Division,
Yaskawa Electric Corporation
Mr. Hiroshi Ogasawara,
Chief of
the MECHATROLINK Center
Mr. Takeshi Tanaka,
Secretary of
the MECHATROLINK Center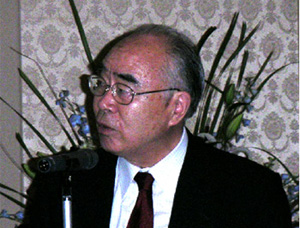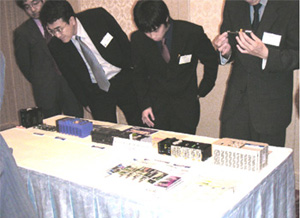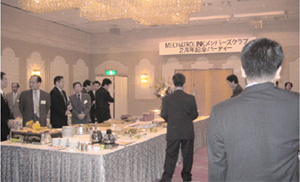 Displays of MECHATROLINK products made by corporate members drew the interest of all participants. After the lecture, participants exchanged information and opinions. Every participant demonstrated a fresh resolve to develop the MECHATROLINK and held great expectations for the MECHATROLINK-Ⅲ. The MECHATROLINK Members Club believes that the celebration for the second anniversary of MECHATROLINK was an opportunity to support the businesses of the corporate members and make the MECHATROLINK grow up. The MECHATROLINK Members Club will go on promoting the spread activities of the MECHATROLINK in the future.