Jul. 11, 2014

Report on 2014 MECHATROLINK Members Association General Meeting, Lectures, and Reception
The MMA general meeting was held at the UDX Conference Center in Akihabara, Tokyo, on June 6 (Fri), 2014.
Hiroshi Ogasawara, the Chairman of the MMA, started off the proceedings with a welcome speech. Chairman Ogasawara expressed his appreciation for everyone efforts over the last year, offered a review of the MMA activities in FY 2013, and spoke about his resolution for FY 2014 to increase the number of MECHATROLINK vendors and users in order to further expand the use of MECHATROLINK. He spoke about his plans to achieve this by strengthening MMA promotional activities in ASEAN countries, and expanding MMA activities by working closely with all MMA members. After Chairman Ogasawara's speech, Takuya Miwa, General Secretary, delivered a report on the activities in FY 2013 and plans for FY 2014. This was followed by a financial report of FY 2013 and a proposed budget for FY 2014. After these reports, the marketing sub committee and the PC tech sub committee and the PC Engineering Group gave reports on their group activities in FY 2013 and plans for FY 2014.
After the conclusion of the general meeting, Shinya Yamashita of TOWA Corporation delivered a lecture on "Semiconductor Packaging Trends and Molding & Singulation Equipment." Mr. Yamashita engaged the audience and talked about the latest trends and future direction of semiconductors and some of the challenges that TOWA Corporation is facing. He also expressed the needs and demands of member companies from various perspectives.
This year, we invited Hao Sigang of TIANJIN ZIJINELECTRIC TECHNOLOGY CO., LTD. in China to give a lecture on "Motion Control Systems in the Chinese Market." In his lecture, Mr. Hao talked about what he expects from MECHATROLINK as an SI and introduced various examples of how MECHATROLINK has been adopted in the textile and battery manufacturing systems. His lecture provided valuable insight into how MECHATROLINK is operating in the Chinese market.
After the lectures, the MMA introduced a MECHATROLINK topic entitled "Modifications in message communication specifications and application of those modifications." MMA members then introduced their new products. New products were displayed in the meeting room for participants to examine in more detail during breaks.
This year for the first time, we allotted time to introduce member companies during the general meeting. At the reception after the lectures, conversations among participants was much livelier than in previous years, and members could exchange valuable opinions.
This year, we embarked upon a new start for another decade. The MMA will continue to work globally to expand the use of MEHCATROLINK in close cooperation with its members.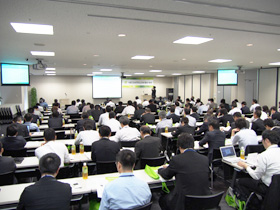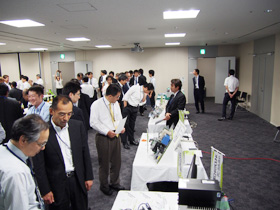 ---
Details on the General Meeting
| | |
| --- | --- |
| Date | 13:00 to 18:50 on June 6 (Fri), 2014 |
| Place | UDX Conference Center in Akihabara |
| Participants | 127 from 67 companies |
General Meeting
Welcome Speech
  Hiroshi Ogasawara, Chairman of the MMA
  General Manager of Technology and Development Div.
  and Director Corporate Senior Vice President
  Yaskawa Electric Corporation

  Report of MMA Activities
  Takuya Miwa, General Secretary of the MMA

  Financial Report of FY 2013 and Budget for FY 2014
  Mamiko Hiranuma, MMA Secretariat

  Report of Sub Committee Activities
  (Marketing Sub Committee and PC Tech Sub Committee)
  Minoru Koizuka, MMA Secretariat

Question and Answer Session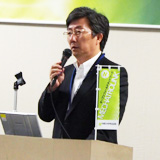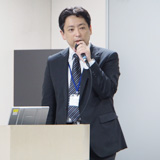 Special Lecture 1
「Semiconductor Packaging Trends and Molding & Singulation Equipment」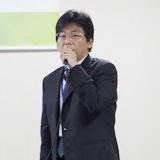 Special Lecture 2
「Motion Control Systems in Chinese Market」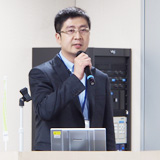 Introduction of New Products and MECHATROLINK Topic Talk
1) 「MECHATROLINK Topics: "Modifications in Message Communication Specifications and Application of Those Modifications"」

Tatsuo Soeda, MMA Secretariat

2) 「Introduction of New Products: "MECHATROLINK compliant I/O Unit"」

Kohei Nakamura
M-Systems Co., Ltd.

3) 「Introduction of New Products: "MECHATROLINK compliant Motion Controller and Servo" 」

Taro Yoshida
Yaskawa Electric Corporation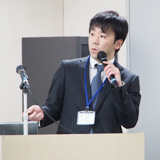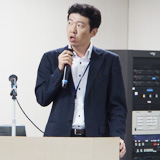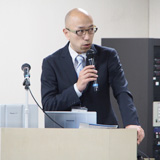 Reception