Dec. 26, 2016


Report on the Automation Components Fair 2016 in Osaka
The MMA organized the Automation Components Fair 2016 in Osaka on November 18 (Fri), 2016.
Three areas were set up at the venue: the MMA exhibition area, individual MMA member exhibition area, and the seminar area. The upgraded demonstration panel on the interconnectability of the MECHATROLINK network system and various units to demonstrate MECHATROLINK solutions were displayed in the MMA exhibit area located close to the hall entrance. In the MMA member individual exhibit area, 19 member companies set up individual booths to display and introduce their product lineups. In the seminar area located at the back of the venue, seminars were organized by participant companies, including an introduction to MECHATROLINK by MMA. IBM Japan, Ltd. gave a keynote lecture on "Innovation of Customer Value Creation in the Era of Artificial Intelligence (AI) ~ World Innovation by Watson ~".
Despite the short 4-hour duration, close to 200 people visited the fair.
At individual booths, many visitors asked questions about product features and received explanations on the actual machine demonstration. This event provided a good opportunity for exhibitors to receive direct feedback from customers.
This same event will be held in Hiroshima and Kanazawa in February 2017.
We are looking forward to see those who could not make it to this event and people in the neighboring area.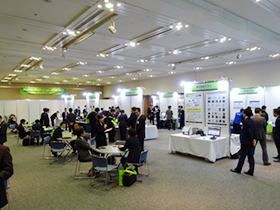 General view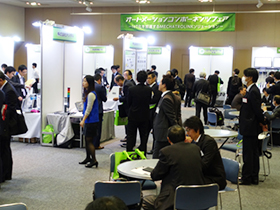 General view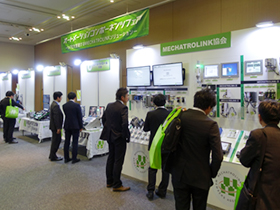 MMA exhibit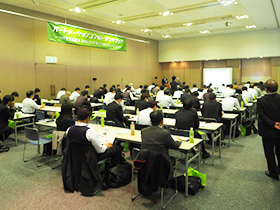 Seminar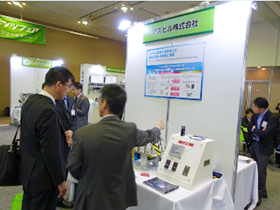 Azbil Corporation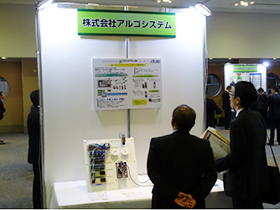 Algosystem Co., Ltd.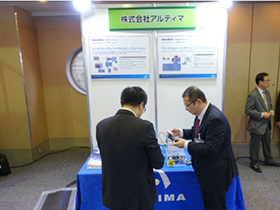 Altima Corporation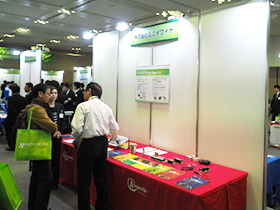 Anywire Corporation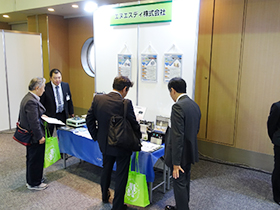 NSD Co., Ltd.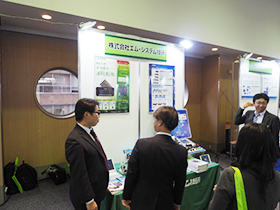 M-Systems Co., Ltd.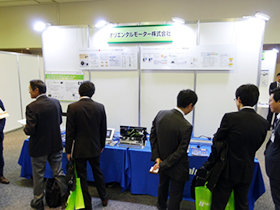 Oriental Motor Co., Ltd.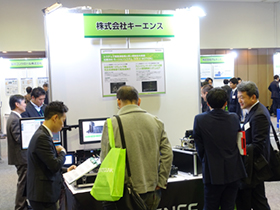 KEYENCE CORPORATION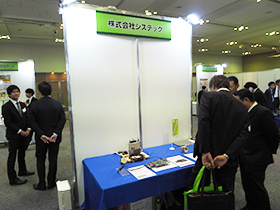 SYSTEC Co.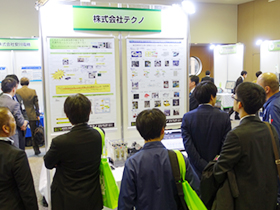 TECHNO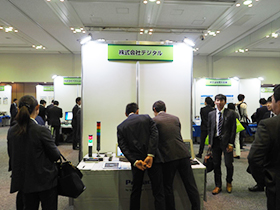 Digital Electronics Corporation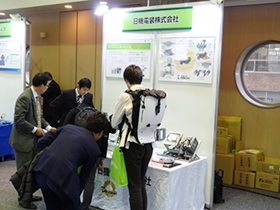 Nikki Denso Co., Ltd.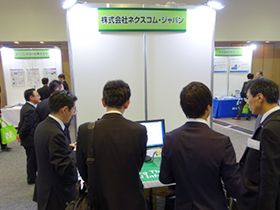 Nexcom Japan Co., Ltd.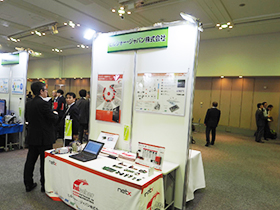 Hilscher Japan KK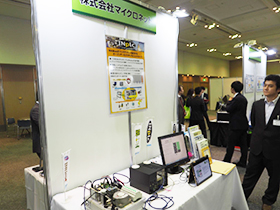 Micronet Co.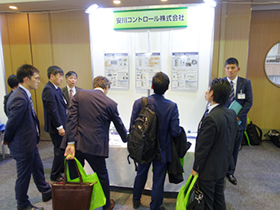 Yaskawa Controls Co., Ltd.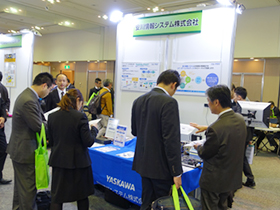 Yaskawa Information Systems Corporation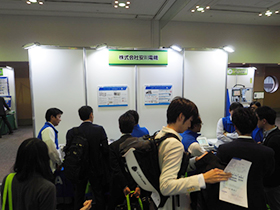 Yaskawa Electric Corporation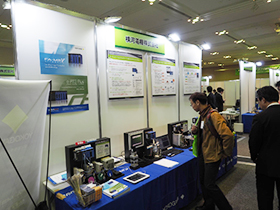 Yokogawa Electric Corporation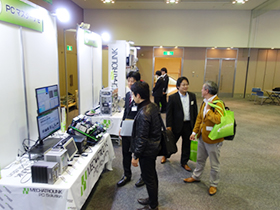 MMA exhibit